A month ago, Alexandra Sava was caring for the animals at Sava's Safe Haven, her family's shelter in a small village in Romania, and putting together plans for the country's first pet pantry. That month now seems like a lifetime ago. Today she is standing at the border of Ukraine and Romania, greeting people fleeing the war zone with their pets and distributing supplies, arranging for vet care and transportation.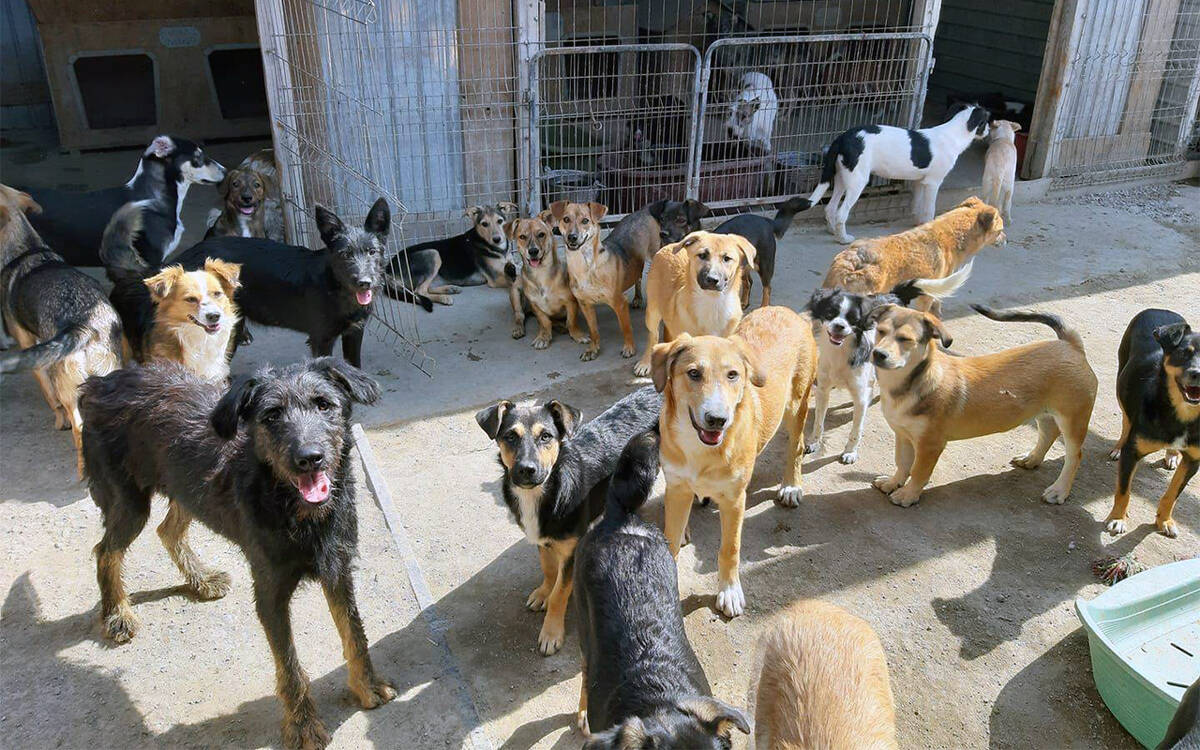 Alexandra was born into animal sheltering. "My mother had always been emotional about animals. Conditions in Romania are bad, we have lots of strays. There are no hospitals or help for pet owners with less money. Many people surrender animals due to lack of resources," she says. When she was 14, her mother raised enough money to buy a plot of land in the village of Galati, close to the Ukrainian border. "We wanted to work in the villages because there are no resources out here, the people and animals need us more." All the structures at the shelter—the kennels, the play yards, the vet clinic—her brother and father built themselves to save money.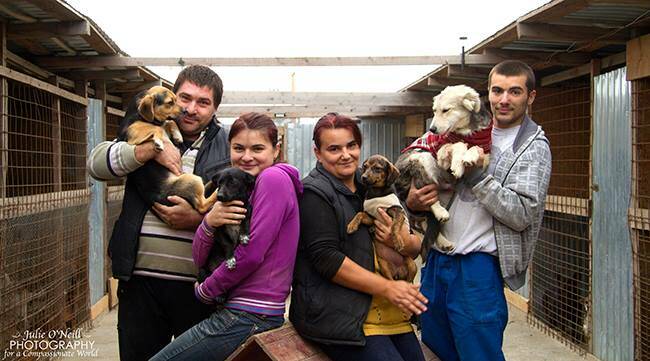 For ten years, the family has done amazing work out of the shelter. They saved hundreds of animals, built connections in Germany and England to adopt out animals there, and helped the local community with vet care. Then the war came. And everything changed.
Living next door to an active war zone is terrifying. Alexandra worries about the war crossing the border. She worries that her brother will be drafted into the army if the war spreads to Romania. She worries for the animals, for the shelter, for her family, and for those on the other side of the border. But there was no time for sleeping, let alone worrying. In addition to the animals in their own shelters, they needed to help the Ukrainians fleeing with their animals.
Packing up vans with pet supplies, they set up at the Romanian/Ukrainian border to greet those arriving with pets. "Many people are arriving with nothing." she says sadly. "They have no food, no leashes, nothing—they took their pets, and they ran. We give them crates and supplies. We help them get vaccines and pet passports and watch their pets while they find places to stay."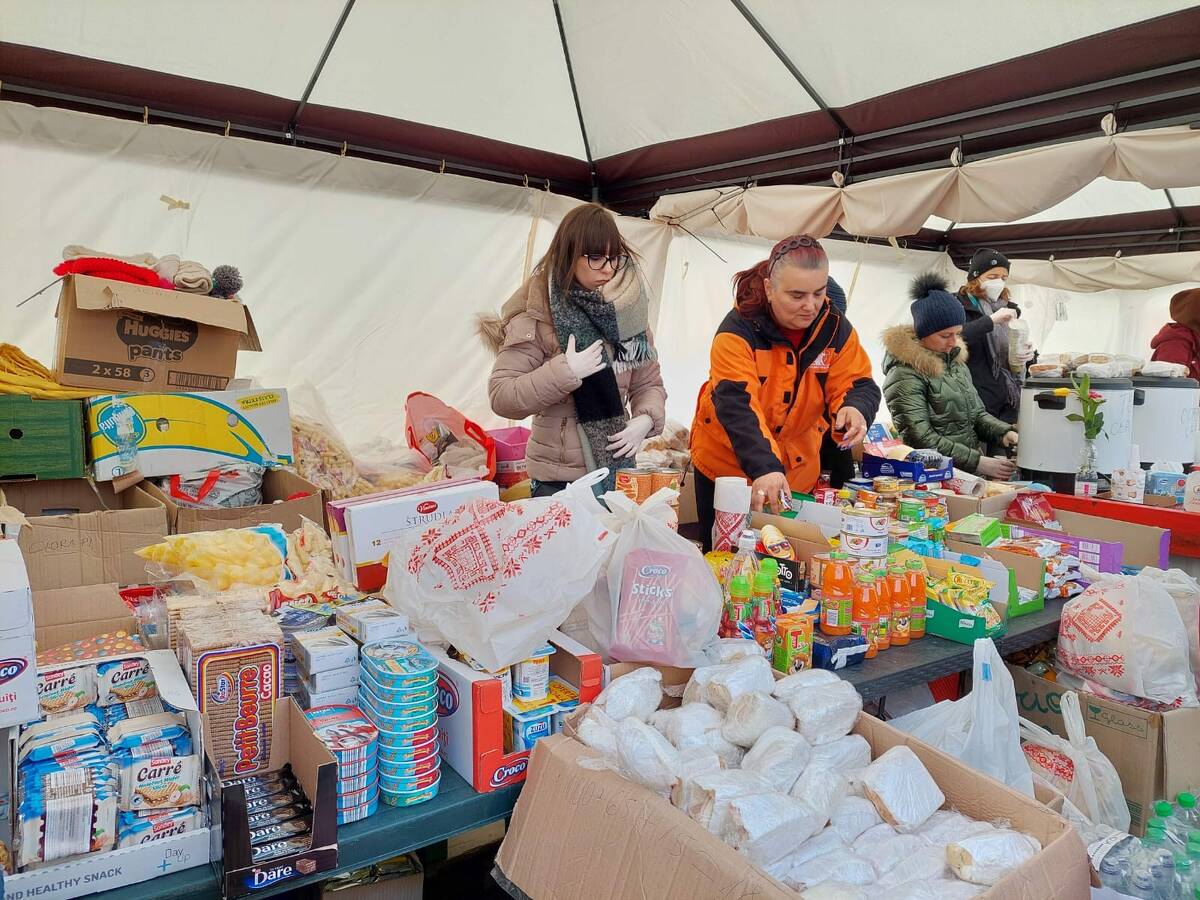 The Ukrainians she meets tell her stories, so many stories. People who refused to leave without their pets. Those forced to flee without them, begging her to find help for their animals back in Ukraine. Alexandra networks with groups on the ground in Ukraine on Facebook to do what she can for them. A woman arrives with twelve dogs, Jack Russell Terriers. Authorities find her an apartment in Bucharest and Sava's Safe Haven sets her up with pet supplies and helps transport them to their new place.
Alexandra knows how important it is for the arriving refugees to have their pets. "It makes them feel like they are together, like they are safe. They have their family. And they see everyone wanting to help, offering them space in their homes, food, blankets. We are all together in this."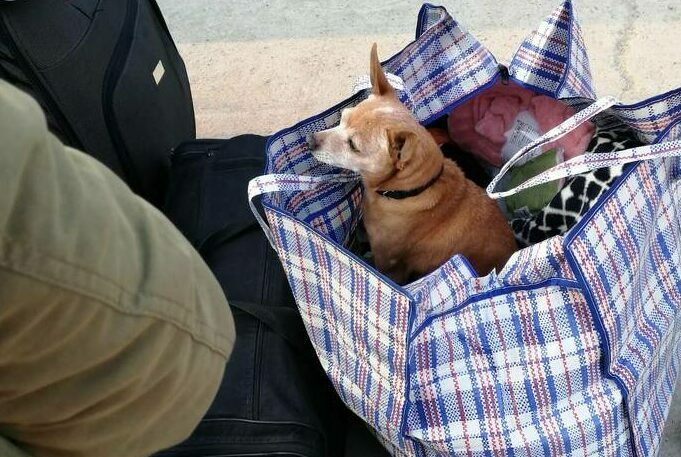 Despite the horror of the situation, the animals also give hope. "Every time a person with an animal comes to the border it makes me smile. Seeing their animals happy also makes their owners happy. We are all animal lovers. We are all the same. And they are safe". Recently Sava's Safe Haven added human food and children's toys to the supplies they bring. "We're not just here for the animals, we're here for everyone".
Alexandra hopes the war will end soon. She wants to start the pet pantry program and to keep saving the animals of Romania and finding them homes. But when the war does end, she also wants to partner with the shelters in Ukraine. "Romanians and Ukrainians are like siblings. We will partner with shelters there. Every time I have the chance I will work with Ukrainian shelters."